How to invite a customer to his Customer Space?
The registration of a customer in his Customer Space can be found as soon as a contact is created and in the customer's file .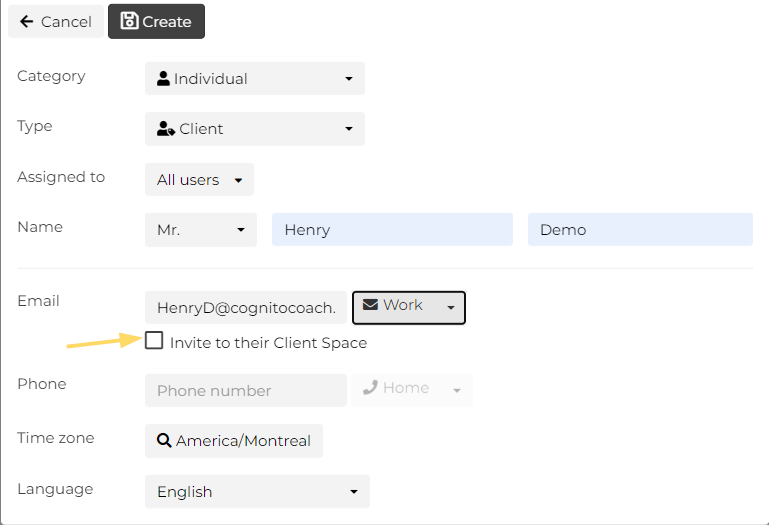 In the Customer Area section:
Logged in to the Customer Area if already logged in. In this case, your client is already registered and can use their space immediately.
OR
Not connected to the Customer Space , then your customer does not have access to his space. You can invite it now.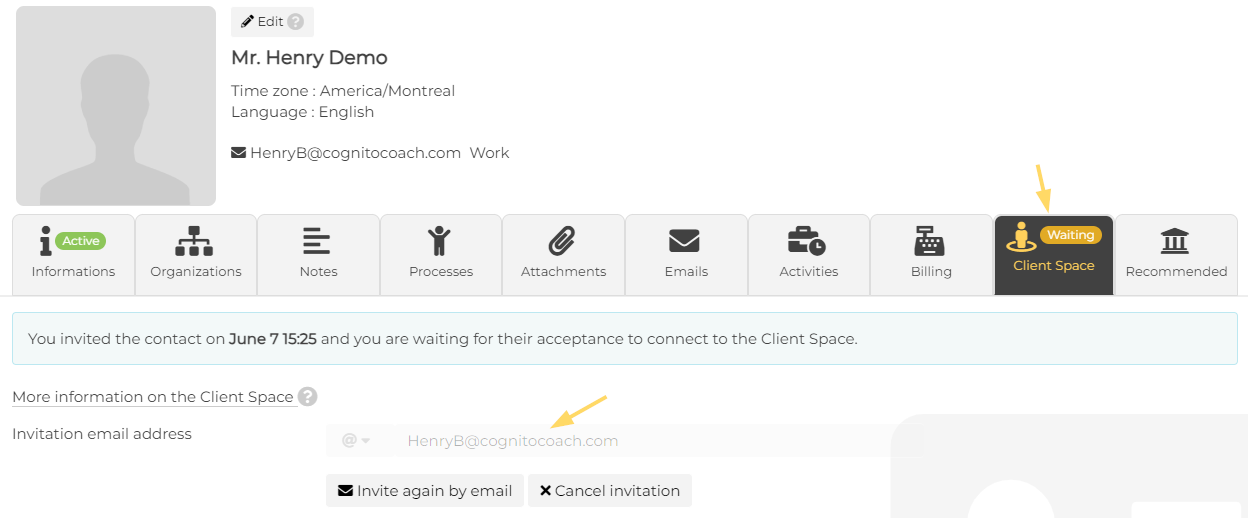 1. Click on the name of the section to expand it
2. In the Invite this customer field, enter the email address that will receive the invitation
3. Tap Invite Now by Email
You will have instant access to the status of your request.

Your client will receive an email, personalized in your corporate colors, where he will have to confirm his email address and enter his password.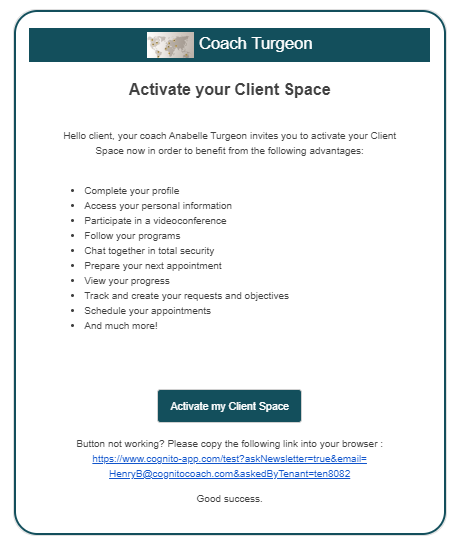 There you go, your client now has their dynamic and engaging Cognito Coach progress space, they are now connected.
By making the user active and inviting him by email, you invite your contact to connect to his Customer Area.
Everywhere in the application where you will see the icons explained below, this indicates that the contact can access this information through his Customer Area.
In some places, you can choose whether or not the contact can view information, such as attachments. By pressing the icon, you can change the access.
The contact can view this information.
The contact cannot view this information.
In other places you can't choose, it's to inform you that in the app
(in small) The contact can consult this information.
(in small) The contact can modify this information.
IMPORTANT : if you make the user inactive, the contact will no longer be able to connect to their Customer Area.