The requests, or actions that the client will have to take throughout his coaching process to achieve his goals.
You can create them directly in the client process, under the "Requests" tab and by clicking on the button .
Then you enter the following information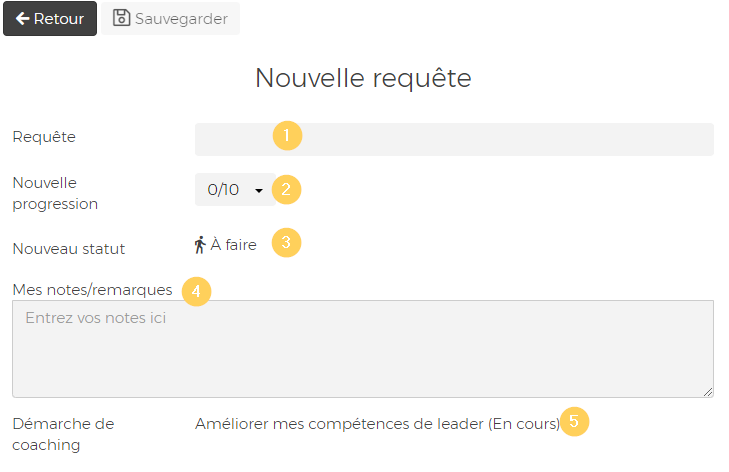 1- The title of the action to take.
2- Its progression.
3- Its status.
4- Notes or additional information.
5- Indicates with which request process is associated.
How to advance a request or an action to be taken?