How can my customers pay online?
To read before:
Your customers have access to 3 ways to pay online when this option is activated:
1. When you send an invoice email, in this email a button to pay online will be available to your customer.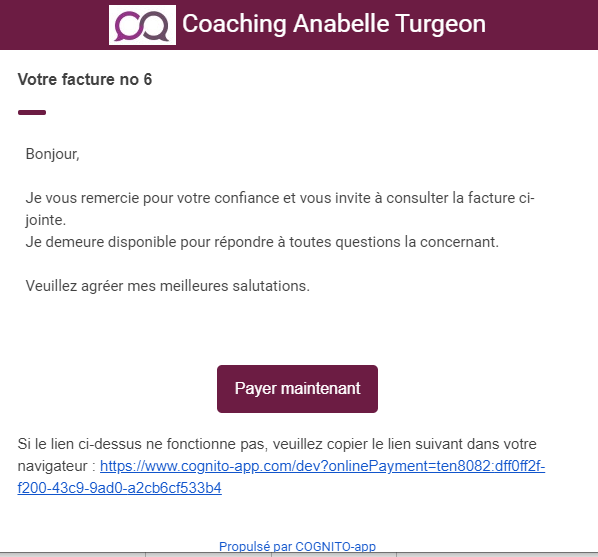 2. In his Customer Area , a button to pay the invoice online will be available for all his invoices to be paid.

3. In the Coach area, he can pay directly in person, because in your bills to pay , a button to pay by credit card will be available. .
If other invoices are to be paid, he will be offered to settle these as well, at his option.